Overview
Searchona is a meta-search engine that provides web, image, video and news results through Bing's Search API. It boasts statements of privacy first policies. They don't track or share your browsing behaviors or search history. Some features that set them apart: privacy, advertising is kept within their network, easy access to alternative search engines through their own results page and customizable portals, just to name a few.
Services
Web Development, Web Design, Web Application Development
Stack
PHP, HTML, CSS, JavaScript, JQuery, Bing APIs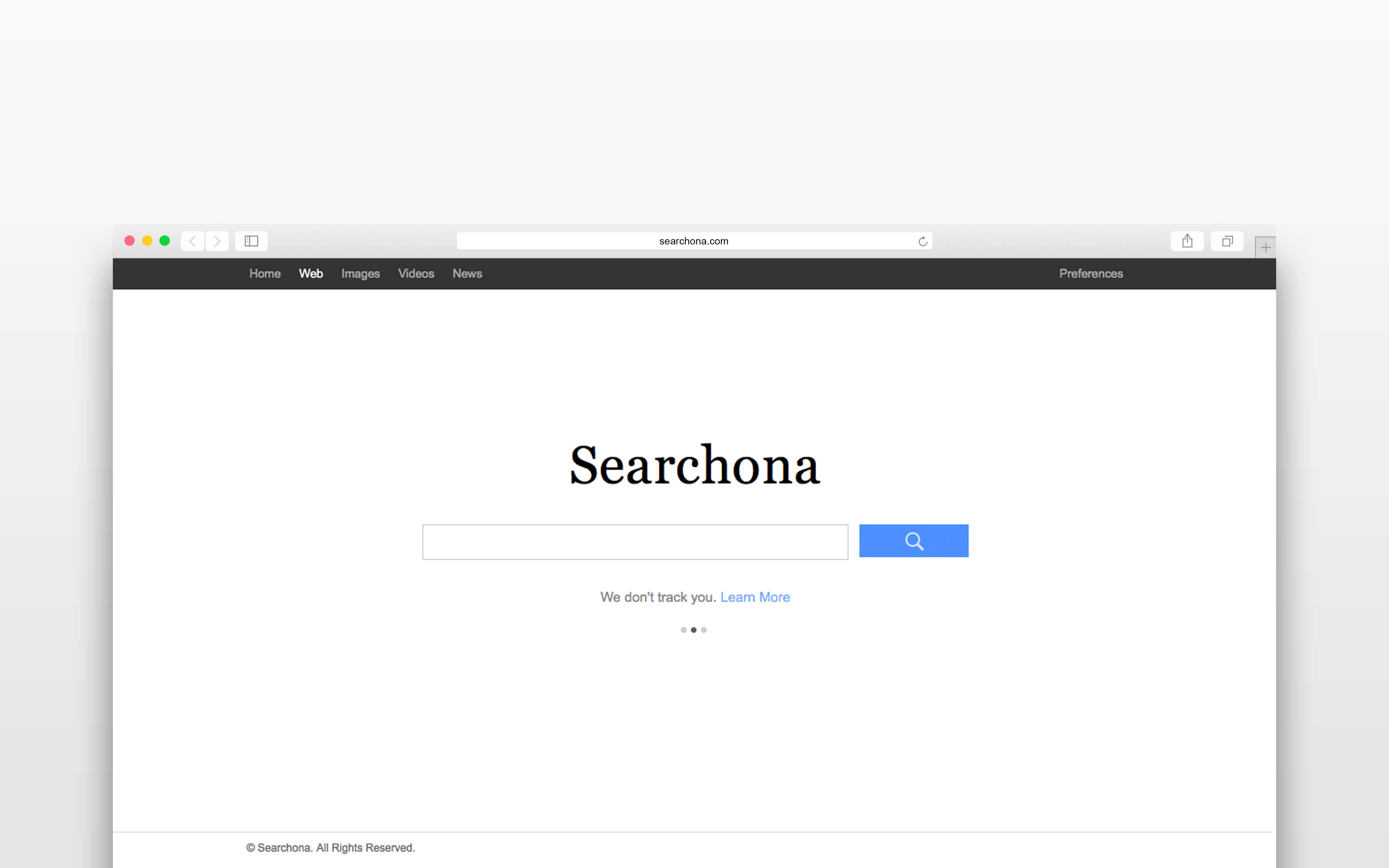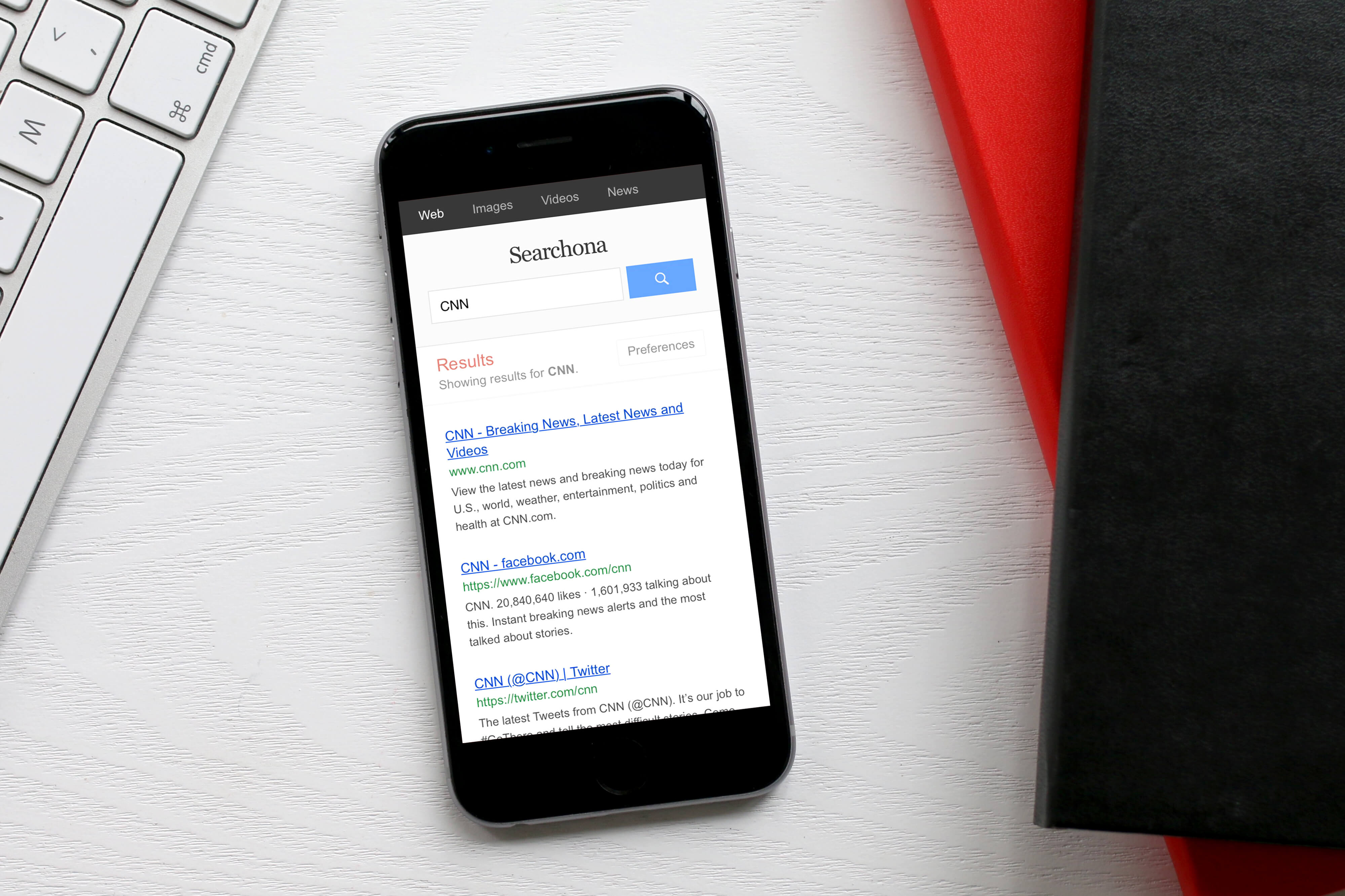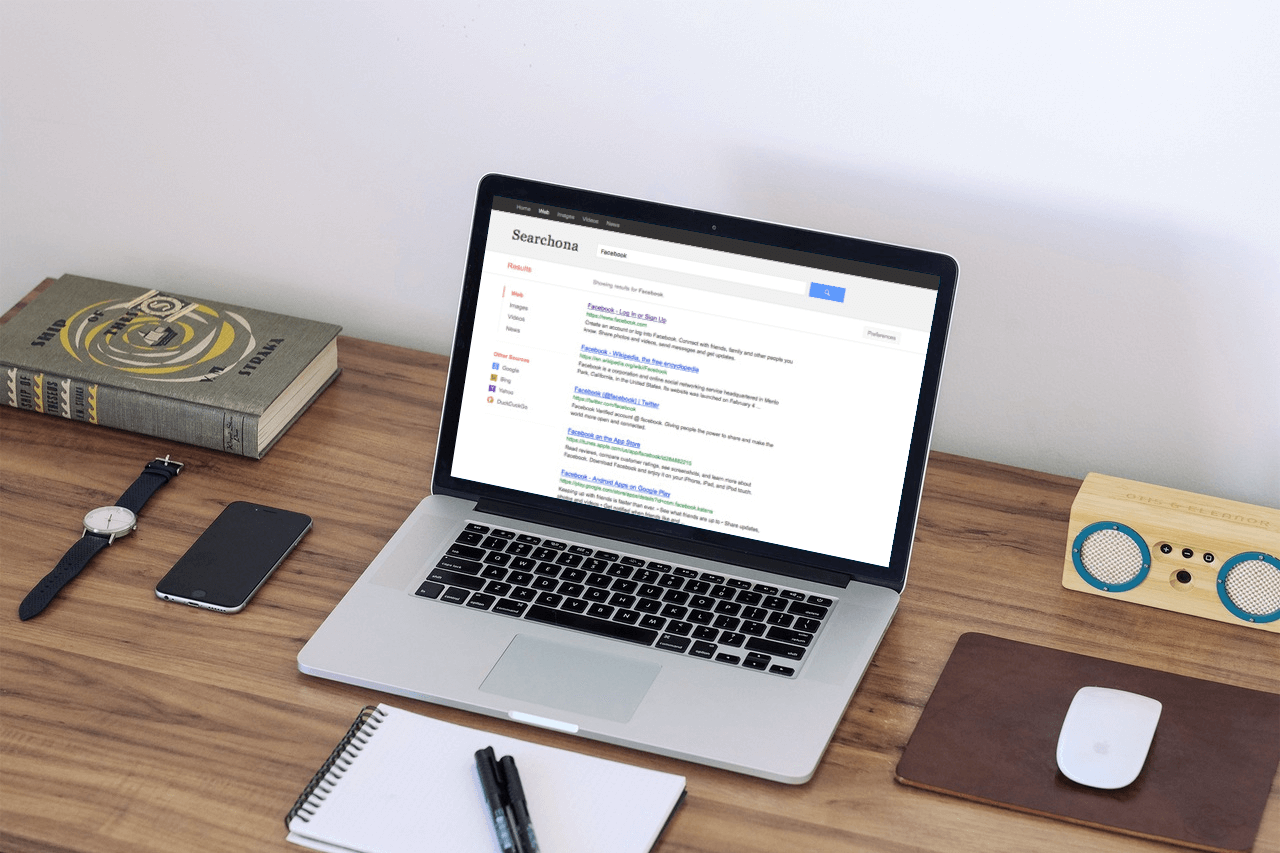 Final words
Ever since the inception of Google and its powerful and accurate algorithm, there's been an influx of search engines trying to compete for its massive user base. This project was sure a treat. I love the idea of being able to assist the user in searching on the web; something we all do multiple times a day, every day and surely take for granted. But there's honestly a lot that goes into it. While Searchona is a meta search engine, our emphasis was on making a simple UI that was straight to the point and easy for the user to navigate through. We gave the user the key to their own search vehicle, giving them options to choose which search engine to use.