Overview
Who doesn't love traveling? Booking your itinerary shouldn't be a hassle and that's what the team at InkHotels believes. They offer a search engine that gives options to search flights, hotels, car rentals and vacation packages. I was given the privilege of designing their homepage and landing pages. InkHotels was a partner with Priceline so they used their booking agent as the backend. Through the design template I built for them, I emphasized the use of their toll-free number to assist with making easier bookings which would translate into higher conversions.
Services
Web Development, Web Design, Strategy
Stack
HTML, CSS, Javascript and JQuery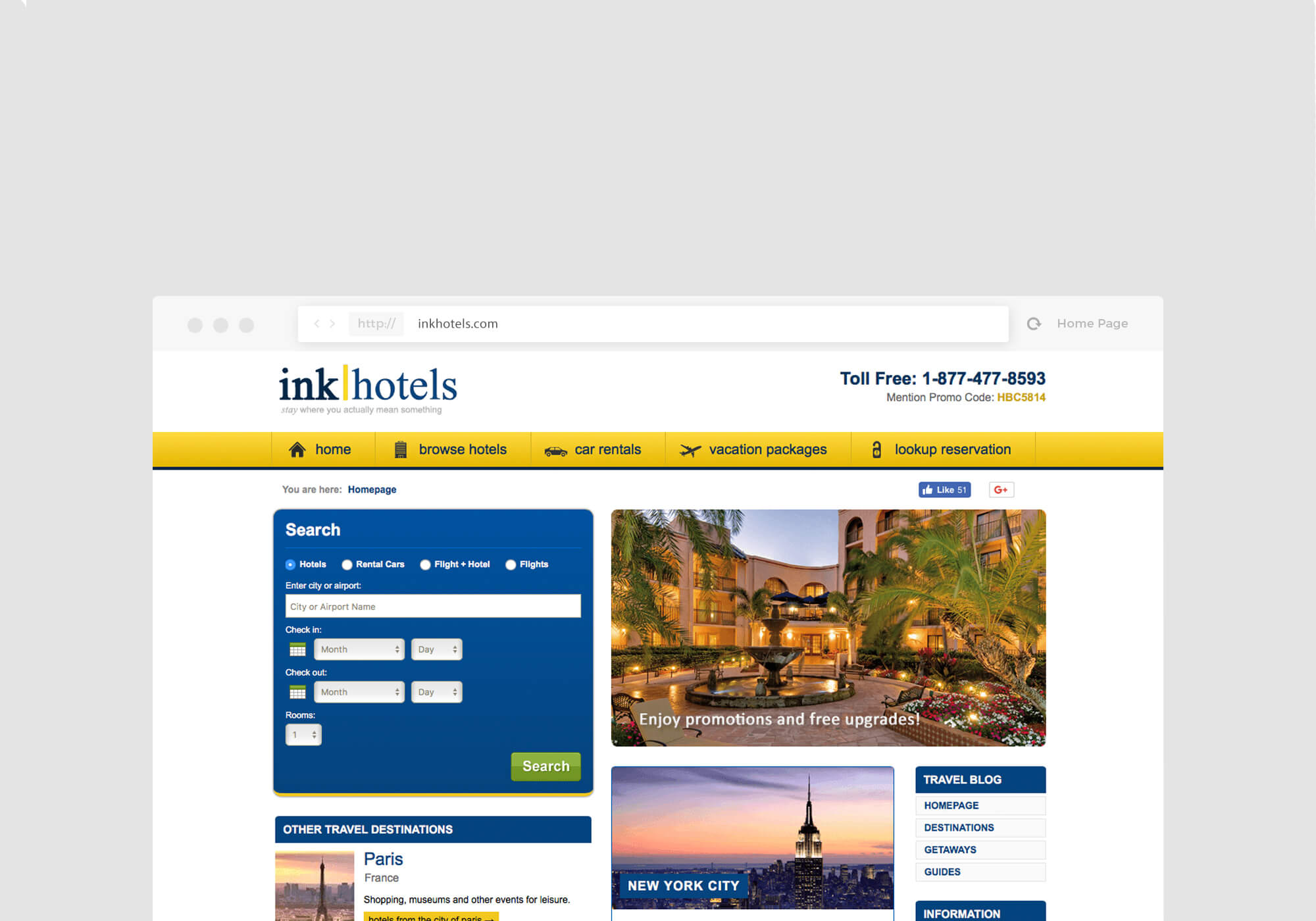 Client
InkHotels
Status
Rebranding
Location
New York City
Date
Sep 2016 – Jan 2017
Final words
While the client chose another developer to work with, the process and dedication I bring to the table is unparalleled. Your problem is my problem. Your ROI is my ROI, they're directly correlated. This mentality is why people and the companies I've worked with in the past love me.